Our new Sports Coach Sanket Shah is now running a sports programme for all of our young people, offering a range of activities, and help with achieving qualifications and awards such as Duke of Edinburgh.
Our highly skilled staff not only aim to meet the developmental needs of each young person in our care, but through the use of individual assessment, support, mentoring, and restorative practice techniques, also strive to explore and address their unique and individual needs. We seek to improve outcomes through comprehensive support planning, and bespoke key-working and mentoring programmes, which are designed to assist our young people in reaching for the stars and achieving their goals and aspirations.
We are pleased to announce that we have recently introduced a complimentary sports coaching programme. We recognise the importance of sports coaching in improving both physical and mental health, which is available to all our young people on request and delivered by our own well established and experienced Sports Coach, Sanket Shah. Sanket has already attended a number of our homes to meet our young people and discuss what activities they would like to partake in. It's a fantastic opportunity to get the young people involved in activities that promote their wellbeing as well as relationship building. Sanket will create a bespoke programme for the young person, setting short and long-term goals to work towards and achieve. Sanket has also advised that he can support young people who are interested in obtaining the Duke of Edinburgh Award (and also for staff to gain leaders award), how to start a coaching course, and sports leader course. Risk assessments will be carried out accordingly for group and individual purposes.
Learn more about what activities are on offer below, or for more information get in touch with Sanket.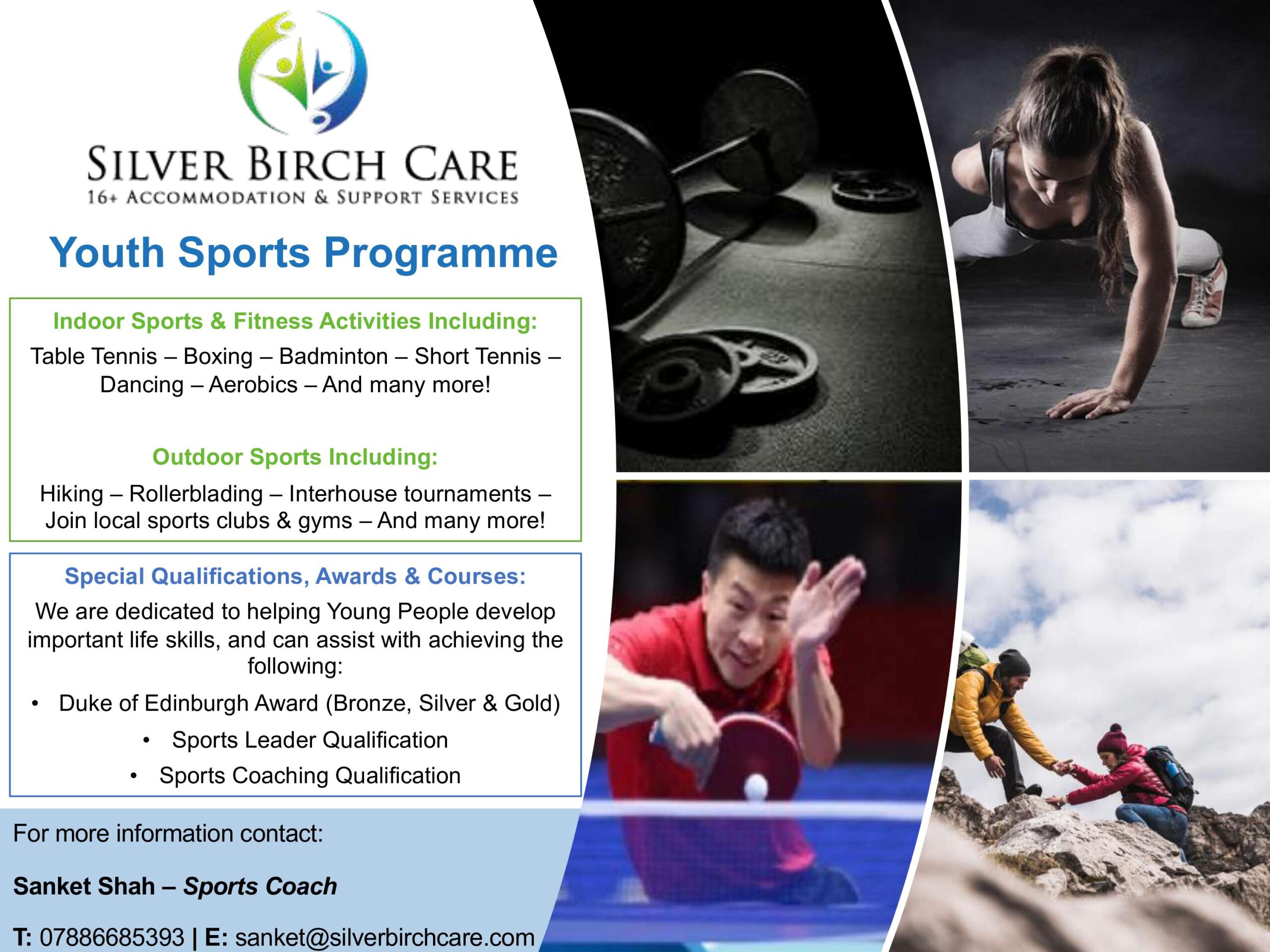 Silver Birch Care Making a Real Difference.
Our success, passion and commitment require us to always provide the highest standards of support, and to consistently encourage and individualise the development of opportunities for our young people, and our skilled, dedicated staff team.