Living Wage Foundation
At Silver Birch Care, we are passionate about ensuring all of our employees receive a fair day's pay for a fair days work, which is why we were the first 16+ semi-independent care provider in the UK to join The Living Wage Foundation.
At Silver Birch Care we believe that a fair day's work deserves a fair day's pay, and are very proud to be the first 16+ semi-independent provider in the UK to be formally accredited by The Living Wage Foundation.
"We are delighted to welcome Silver Birch Care to the Living Wage movement as an accredited employer. Only the very best employers voluntarily sign up to pay the Living Wage, which is a robust calculation that reflects the real cost of living, and rewards a fair day's work with a fair day's pay."
Living Wage Foundation Director, Katherine Chapman
As a London Living Wage employer, Silver Birch Care have committed to paying all our support work staff above the minimum recommended London Living Wage, which is currently set at £11.95 per hour – a rate 24% higher than the UK National Minimum Wage. Find our what our team think of the pay rise below.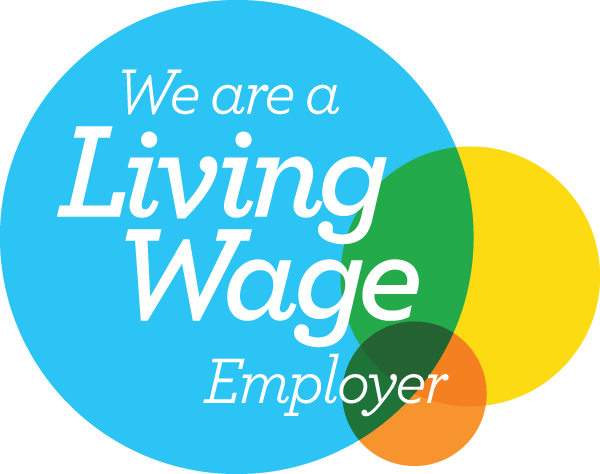 "I am grateful for the pay increase which surpasses the expected living wage rate. It is nice to see this expression of gratitude from the management team to the staff members and is highly appreciated!"
"Thanks to the thoughtful leaders of this great company for this incredible pay rise and the birthday bonus. It makes us to feel valued and appreciated as a team. This incentive is going to go a long way motivating us to be more proactive. Silver Birch Care is indeed a Living Wage Employer!"
"This is truly a good motivation for working harder and more efficiently."
"Thank you so much, this was really unexpected and surprising."
Our commitment to fair employment
At Silver Birch Care, we value the commitment, diligence and professionalism of our team. It is therefore of paramount importance to us, and the young people we support, that they feel valued and well rewarded. As we expand our services across London and beyond, our Living Wage employer status helps us to continue attracting highly qualified staff who are fully committed to supporting young people, and to building a fulfilling and rewarding career in the health and social care sector.
The London Living Wage is a voluntary higher rate of pay that some responsible employers choose to pay their employees, as it allows staff to meet the cost of living in London. The Living Wage is significantly higher than the Government's National Minimum Wage rates, because it is calculated according to the cost of living in London. Decisions about what to include in these calculations are set by the public; it is a social consensus about what people need to live financially secure lives. We pay all our staff above the London Living Wage rate.
The Living Wage Foundation and Silver Birch Care, both believe that a fair day's work deserves a fair day's pay. It is about more than just being able to pay the bills and 'make ends meet'. It is also about having that little extra on top for birthday presents, trips and outings, or one-off expenditures such as a household item, or meeting the cost of an unexpected repair bill. We give all team members an additional day of leave for their birthday as a small way of saying thank you, as well as access to Sage Employee Benefits platform with wellbeing support via an OnDemand GP service and a free 24-hour confidential helpline.
An independent study examining the benefits of implementing a London Living Wage policy, found that more than 80% of employers believed that the London Living Wage had enhanced the quality of the work of their staff, and that absenteeism and subsequent need for agency staff cover fell by more than 25%.
Find out what our colleagues think about working at Silver Birch Care below.