Silver Birch Care are very proud to highlight the award one of the young people recently received from the City of Westminster!
On Tuesday 22nd October, a young person under our care was recognized for his commitment and achievement in education with an official certificate from the City of Westminster.
This certificate was not awarded lightly and is a huge testament to the dedication and effort this young person has put into his education in the last number of years.
We here at Silver Birch Care are extremely proud of his achievement and are confident that the supports that we provide will ensure many more of our young people follow in his footsteps in the very near future.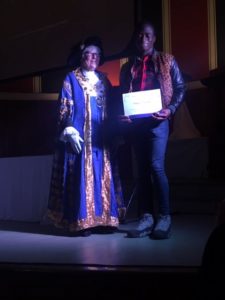 Silver Birch Care Making a Real Difference.
Our success, passion and commitment require us to always provide the highest standards of support, and to consistently encourage and individualise the development of opportunities for our young people, and our skilled, dedicated staff team.